This is where we get back to the good stuff!
Cooking and baking.
Probably my favourite hobby, after playing with my friends obviously.
Coming home the food senario is a little different. One, my mother or sister or both are usually on a diet of some kind ergo curse my baking! Two, the aga... so much more uncontrollable than my gas hob dream in Sheffield. Three, my darling mother has a tendency to pull a strange 'ohhh i don't know what i think of that' face when i suggest making dinner. She always loves it usually but, it throws a slight spanner in the works de temp en temps.
Regardless, here is a few of the things i've made over the last couple of months. I consider them my personal highlights.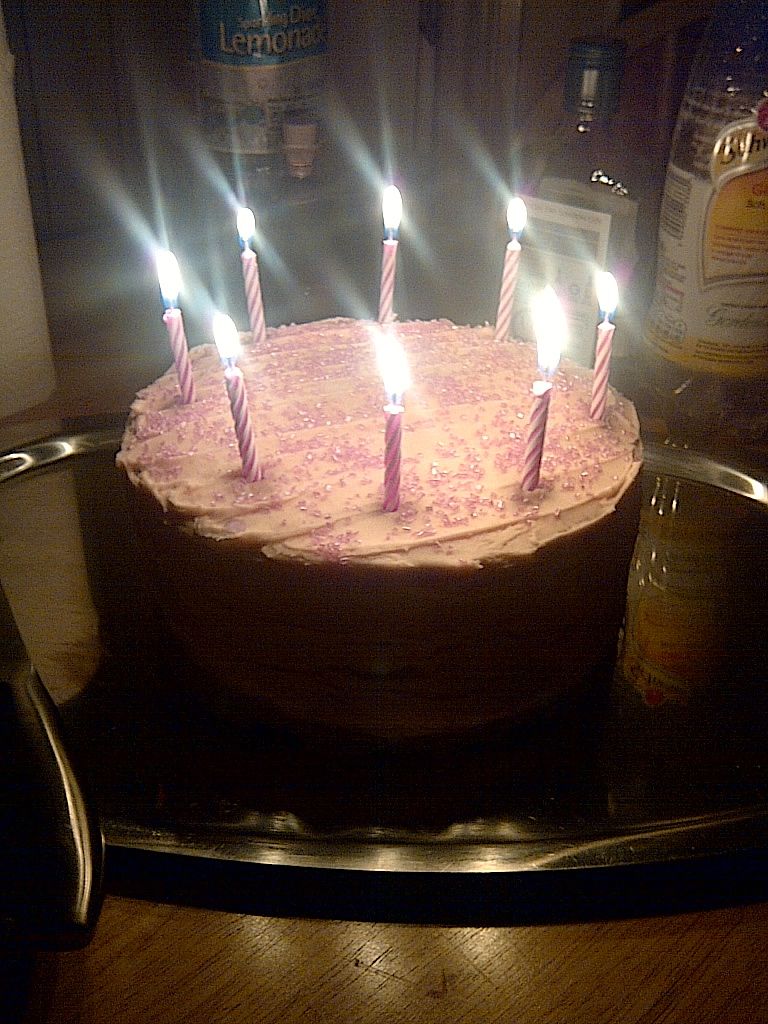 This was a delightful ombre cake made way back in April for a housemates birthday. Cakes like this always look so pretty and i'm all for pretty baking. Mine doesnt look that great though as quite clearly it was devoured before a nicer photo could be taken! The recipe was a classic Mary Berry. Regardless of any new fancy baking book, this woman's baking guide is my bible. It will most definitely be coming to Italy with me.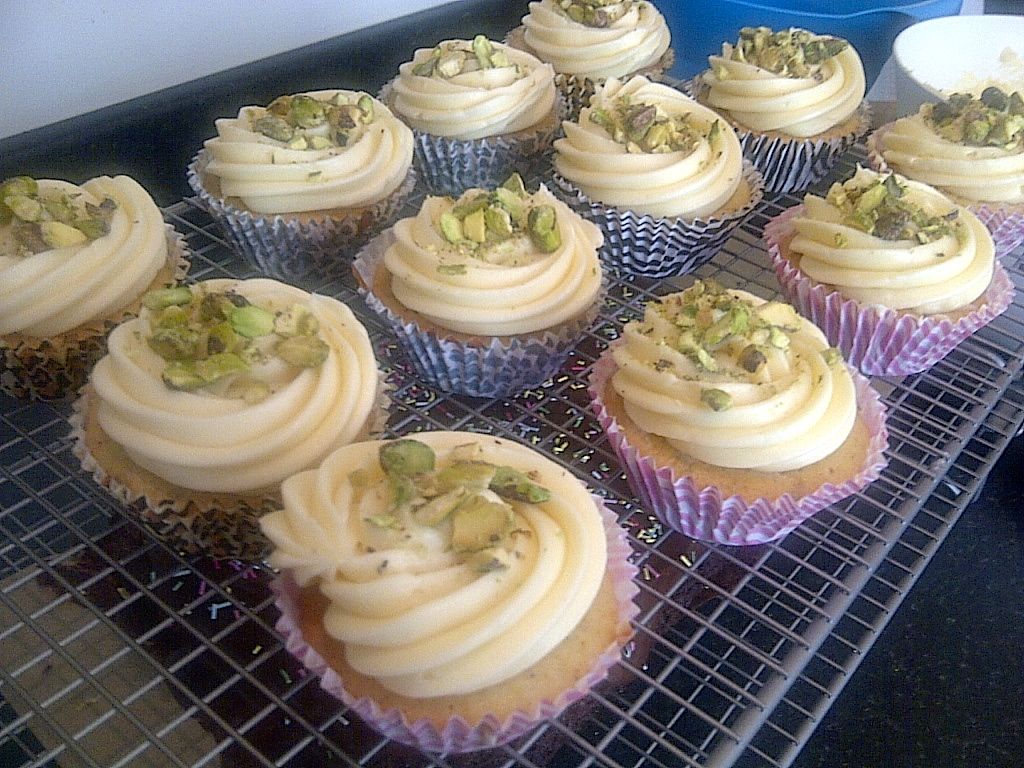 Next my favourite cupcakes.
First, my other favourite cook book - Lola's Cupcakes.
Being a northener i've never been to the bakery as the last time i was in London i was working and had no time to dance around with cakes. These recipes are exquisite and intelligent. i went for two of the simpler cakes, lemon and milk chocolate as they were for a 21st and i wasn't sure what people would like (i did in fact overhear someone say 'oh god i hate lemon' as they bit into one! Can't please everybody i suppose). I digress... if you get the chance, and you're more into book recipes than the trillion that there are online do have a good look for this book. I got mine for half price in Costco.
The second are some delightful Pistachio and Honey cupcakes i made in homage to Greece for a Eurovision party i attended. They went down a treat and followed again Mary's cupcake mix with ground pistachio's in the batter and an obscene amount of honey in the buter cream!
Now my third highlight... pesto crumble.
Not something that sounds incredibly appealing BUT please trust me. Remember when i raved about Green Smoothies last March. Now see how popular they are. Pesto crumble is the next big thing... in my house at least!
I told you about my mum not really seeming that into some of my decisions, well she can't eat olive oil, though no fault of her own, meaning normal pesto is out of the question. I must admit, i do like a good fresh pesto, but no no no not in this house. This however has no olive oil in what so ever, once made crumble it over pasta as a sort of fresh basil stir in or sprinkle lavishly over pasta ready to be baked and wait to enjoy!
To make it pop a big handful of fresh basil, about 40g of parmesan, 50g pine nuts and a whole garlic clove into a food processor. Blend and voila! It should be crumble worthy and not liquidy in any way. Try it, trust me!
Now there is three of my favourite foodie treats i've made in recent months.
Sorry about the photo quality, my phone isn't quite the dSLR but quite often all i have to hand!
My next adventure is a weekend in Cambridge and a week away in Turkey for some sunshine and playtime with my lovely family and friend.
Until next time. x