There are few things in life that are just a given... cheese and marmite, chocolate and peanut butter, lemons in puddings.
I know that is rather a personal list of combinations but still, some things just go together right. This pudding is 100% one of them.
I'm going to admit something now, something big. I'm northern (that clearly isn't it)... i'm northern and i don't like pastry. Shock horror i know. No i dont like shortcrust - sweet or savoury, i don't even like puff. There is something about pastry i find so unnecessary ergo a substitute is always necessary.
That is why this tart is perfect. Maybe tart isn't the correct word to use because i'm sure that does suggest some kind of pastry. This on the other hand has a delicious shortbread base, crunchy and biscuity without going soggy creamy lemony topping covered in a blueberry sauce that manages to be tart and sweet all at the same time.
But please try it. It will impress anyone ever because it tastes sublime.
Lemon Tart with Blueberry Compote
Crus
t
75g Light Brown Sugar
145g Flour
120g Butter
Filling
2 large egg yolks
1 can of condensed milk (low fat works just as well)
juice of 2 or 3 lemons (to taste)
1 tsp lemon zest
Sauce
100g Blueberries
1 tbsp caster sugar
1tbsp water
squeeze of lemon juice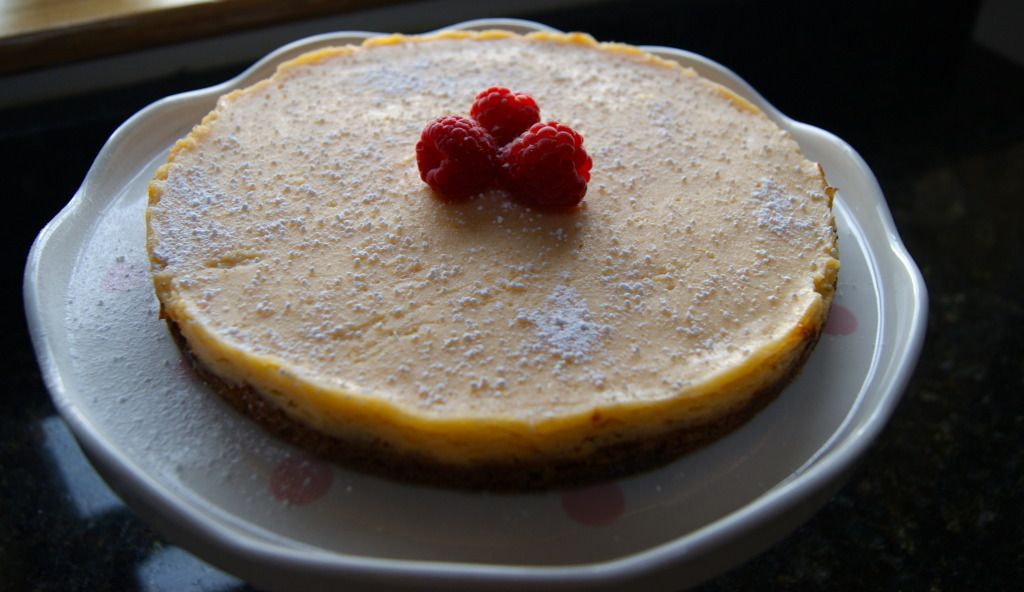 Preheat the oven to 180/350 and line an 8" springform or loose bottomed tin (They can be made into bars in a 13x9x2 tin)
To make the crust
Mix the Flour and sugar until fully encorporated then rub in the butter until it resembled little peas. Srpinkle mix into baking impement and press down to for an even crust. Bake until golden... about 20 minutes. So simple and way easier than pastry.
To make the filling
Combine the egg yolks and condensed milk in a medium bowl. Stir in the lemon juice and lemon zest. Stir until mixture is smooth and begins to slightly thicken. There is something very pretty about egg yolk especially when they are as delicious and orange as the lovely ones my mum gets off her mate.
Pour the lemon filling evenly over the crust. Bake for 15 minutes, or until just set. Cool to room temperature, then chill in the fridge for at least one hour before serving.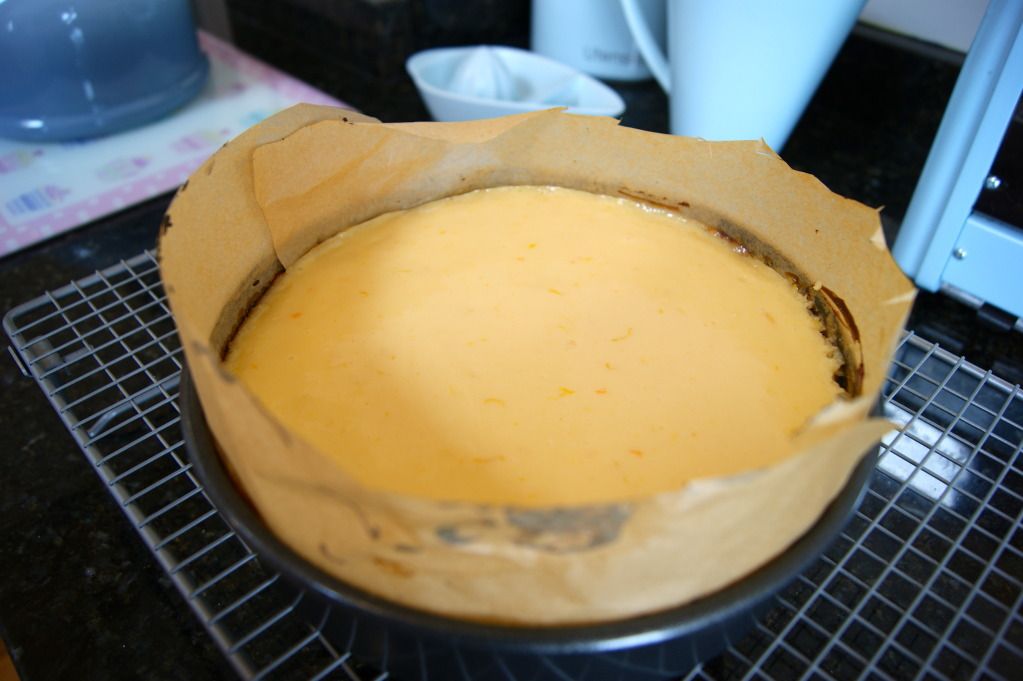 To make the blueberry compote
Put the water, sugar, lemon juice and 1 1/2 cups blueberries into a heavy bottom sauce pan. Bring the mix to a simmer or slow boil over medium high heat, stirring frequently. Heat unti the berries begin to pop, about 8 to 10 minutes. Add the rest of the blueberries and continue to cook the mixture over medium heat with a simmer or slow boil until the mixture coats a spoon. This will take 5 to 8 minutes. Pour the compote into a bowl and set aside.
Refrigerate if you will be waiting a while.
Reheat before serving.
Slice up your cooled tart and pour the blueberry sauce generously. It all went down very well in my house and will keep in the fridge for 2 to 3 days.