I haven't baked since italy.
Italians don't eat cake so the sheer amounts of butter and sugar sent them into a frenzy and the children went wild for days. This experience obviously terrified me and made me reluctant to ever bake again.
Today however all this changed. I settled down for more day time film watching and reaslied i should do something slightly productive, ergo bake!
I always like to try new fun things but the weather and lack of wanting to go out meant a good strong vanilla cupcake was in order, as other than nuts we have very few fun ingredients in.
There are obviously a trillion recipes in the world (just go on foodgawker, you can find every combination of egg free, dairy free, fun free cupcakes on there) but Lola's are alway my favourite.
I see Mary Berry as a religion, honestly i do but these cakes beat hers in texture and flavour hands down... I can't believe i just said that.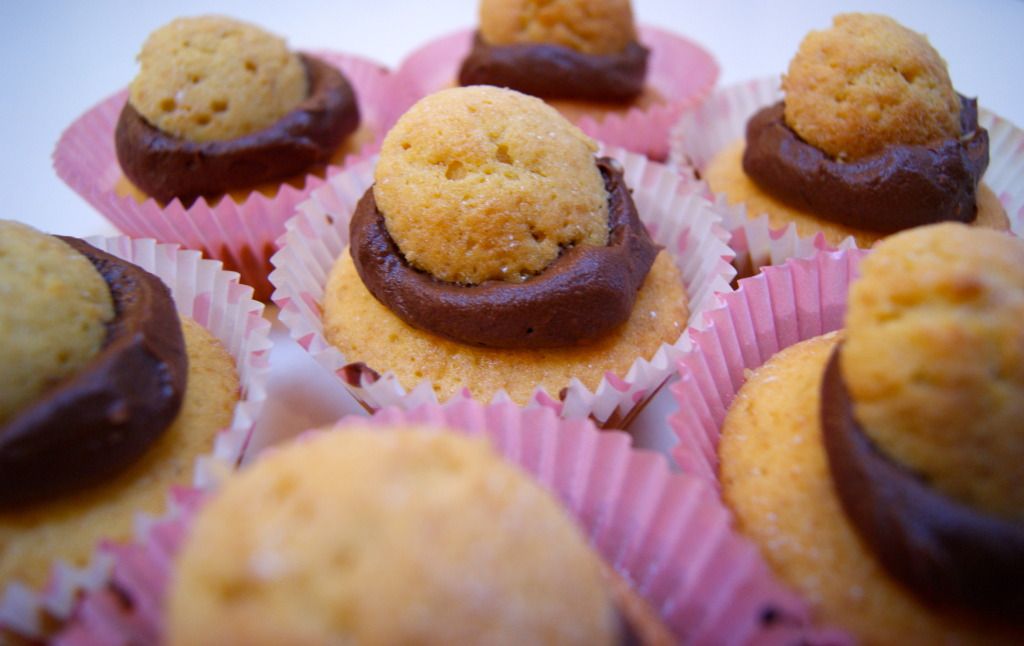 Lola's Vanilla Cupcakes (from Making Cupcakes with Lola)
175g plain flour
1 tsp baking powder
pinch of salt
150g butter
150g caster sugar
1/2 vanilla pod or 1 tsp vanilla extract
3 eggs
Pre-heat the oven to 180/350/gas 4.
Cream together the butter and sugar then beat until a cloud like consistency is reached.
Beat in the eggs one at a time then add the vanilla and sift the dry ingredients into the mix (i use a spoon to mix here as over beaten cupcakes are horrid!)
Divide between 12 cupcake cases and bake in the oven for 20-25 minutes (closer to 20 minutes in the aga with the cooling shelf).
Now decorate as you like. I made a rather haphazard chocolate cream cheese frosting (which also contained some greek yog as i didn't have enough of any one thing in the fridge!)
Enjoy making pretty cupcakes.
and happy monday!
x