It's that time of year again guys!
Almost time for a fresh start and resolutions.
Since finishing university and my month in Florence mother and I have been on a mission to revamp my bedroom. It's not been decorated since i was 15 and at the ripe old age of 21 it was time for a change.
My bedroom has changed somewhat. I wish i could find some photos of my old room to show you but of course i can't find them! It was cream, red and black - i'll repeat, i was 15!!
However, weeks and weeks of sourcing, numerous trips to ikea and a lot of screwdriver issues on my part have resulted in a room i'm really proud of. From my beautiful new wall paper to my incredibly hard to find draw pulls every detail is just as i wanted!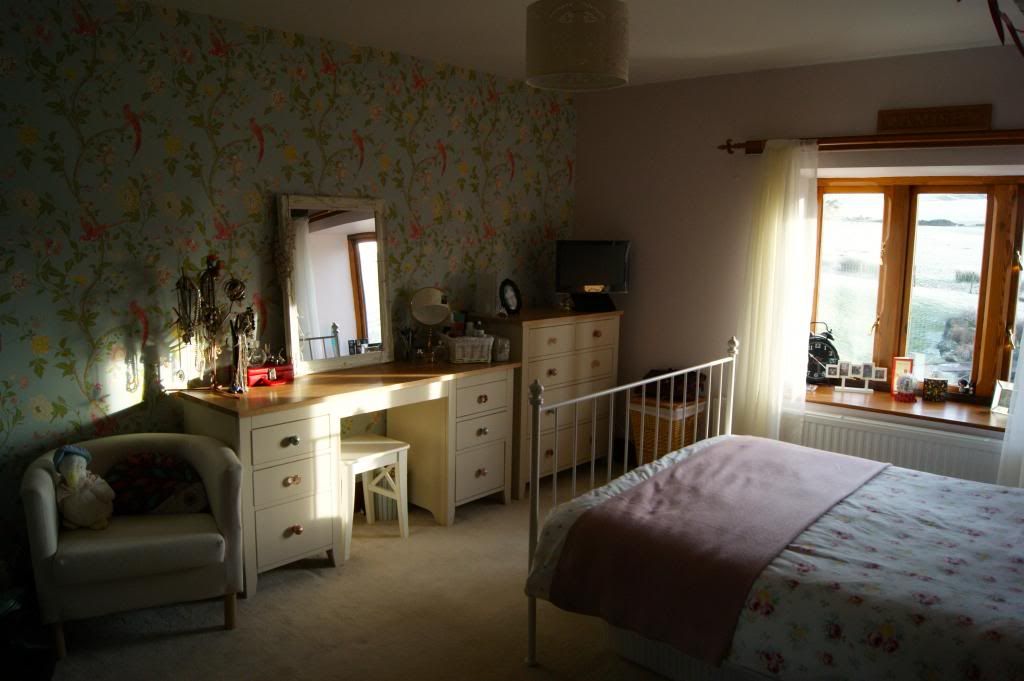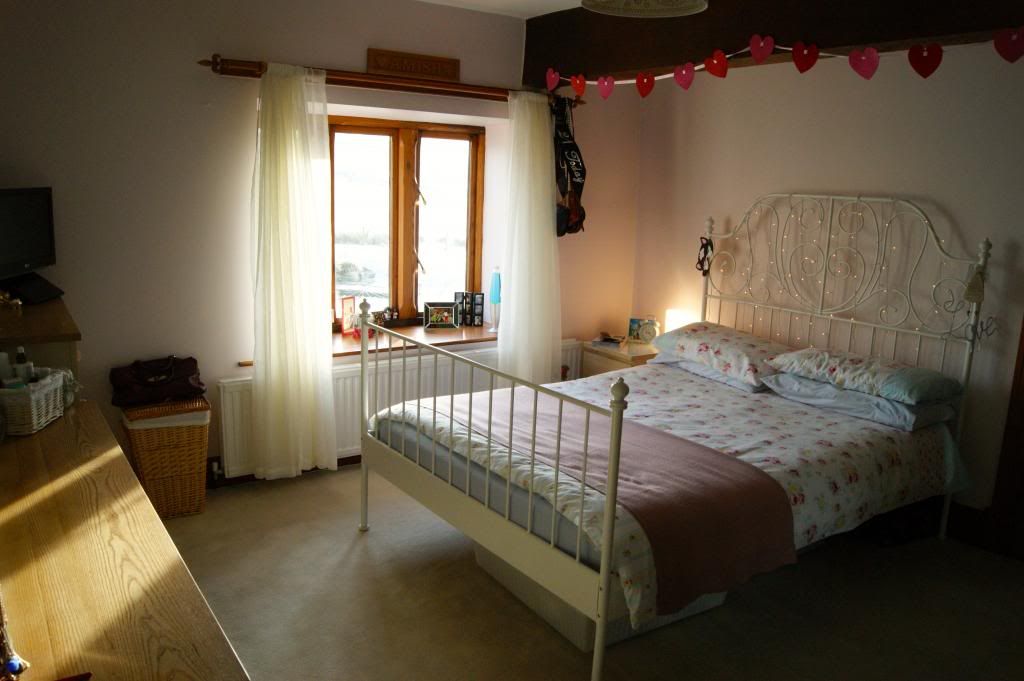 I now have some much needed underbed storage, the most beautiful dresser/draw combo and probably the most gorgeous mirror i'll ever own!
Now for a sneak peak at my wardrobe...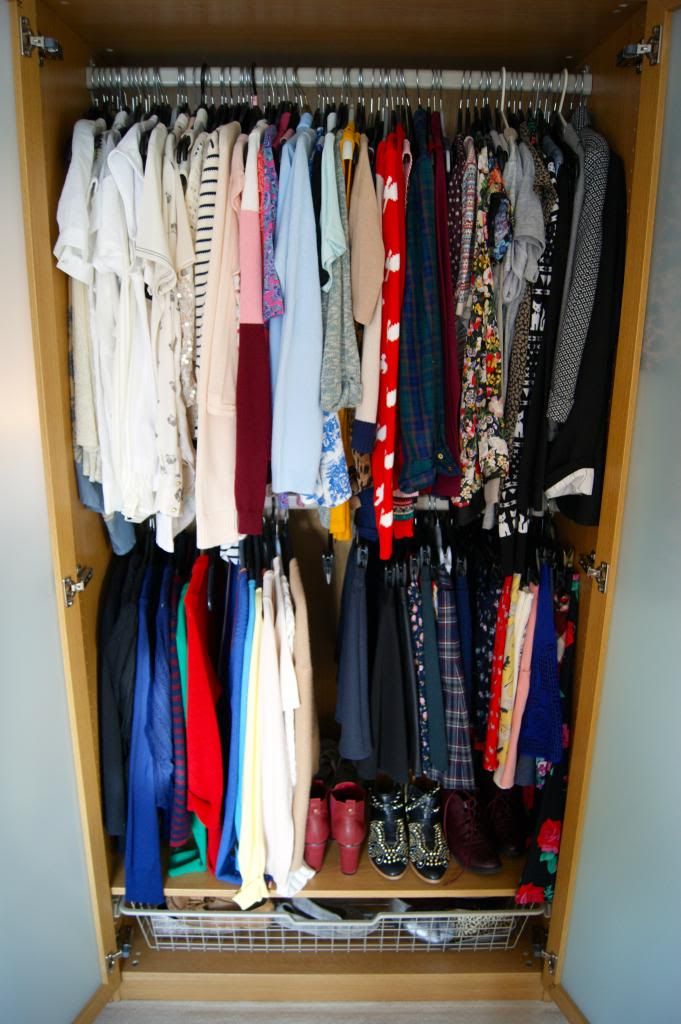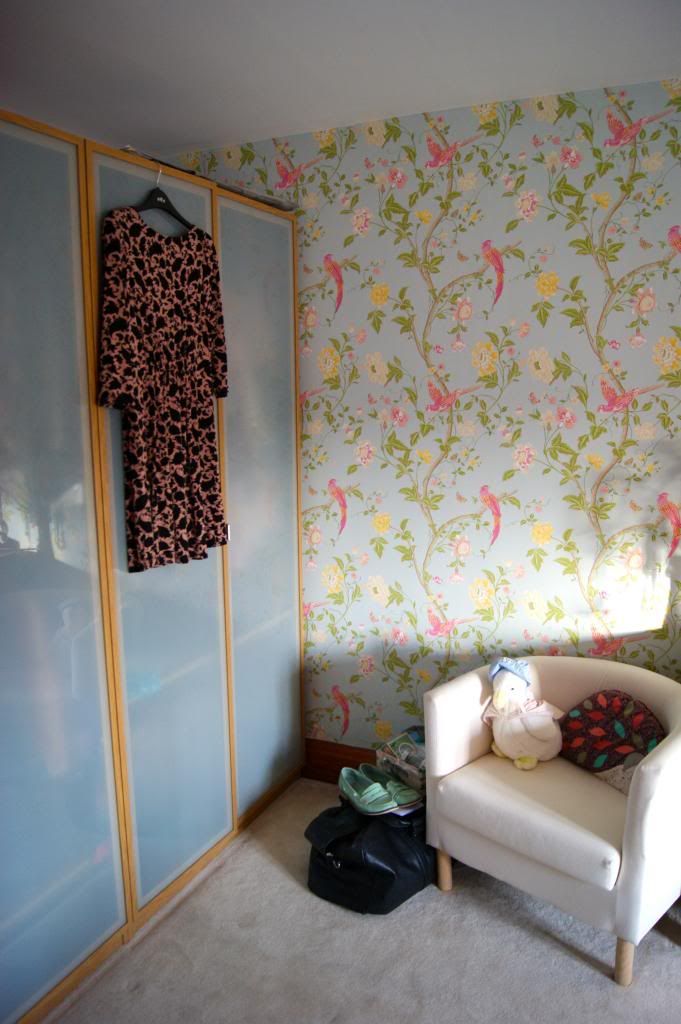 For those who knew my old wardrobe, it was a beast to contend with. The frosted glass on the frontage of this beauty however gives me just the look i hoped for. In an ideal world i would have an open fronted wardrobe (really i'd have a walk in closet Mariah Carey style, a girl can dream!) but that wouldn't have worked with the busy wall paper or my tidy loving mother! For now though all my clothes and shoes have a home and are back in order rather than scattered around the house in various rooms!
I'm a strong believer that every room should have the odd black items to ground the room. It's an interior design tip i read many years ago that i really think works. Item's like my new lamp and my big old clock on the window sill stop the room becoming too saccharine sweet, i hope you agree!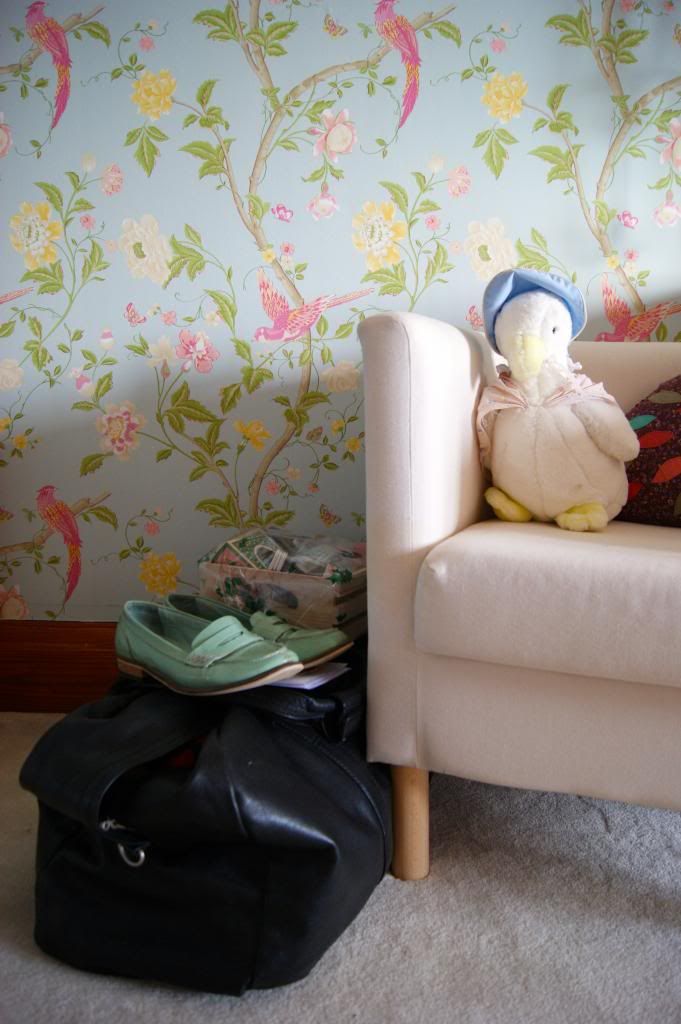 Finally, we must discuss the wall paper.
This search began back in July. I finally found my perfect wall paper at Laura Ashley, in the sale nonetheless! It was the first item i wanted to find as i'm not a fan of matchy matchy rooms, furniture needs to be mixed up a little, paint should be a shade of two off any colours in the wall paper etc. With a wall paper like this all my other decisions were simple to make and simply in style. Here's the money shot.
There are still bits that need finishing - The walls are a little bare for my liking and my old room contained a wall full of old family photos. Hopefully frames will come for christmas and the walls can be re-adorned with old memories and smiles.
I hope you've enjoyed my mini tour. I am ever so pleased with the results.
For now, have a Merry Christmas! There will be a few more Christmassy posts this week as i finally a) have a little time on my hands and b) have something to blog about!
xx